by Ela2007. European union
TwinCities Dan
Apr 8, 10:38 PM
Apple will buy Nintendo eventually.

It's over for Nintendo.

Get ready for the iwii

That is an interesting idea, but Nintendo (http://en.wikipedia.org/wiki/Nintendo) has survived 122 years of business... ;)
---
Eiffel Tower (Daytime) Paris
It can't affect the user's account if the user doesn't proceed with the installation. If the installer is closed without proceeding, nothing is affected.

You're not quite understanding what I'm saying or the situation here. Safari auto-downloads a zip file, runs it through Archive Utility which extracts something and then runs it.

It happens to be an installer this time. What if next time it's a malicious piece of code ? Why did it auto-execute, under what conditions and could these conditions be used to execute something other than an installer ?

Think a bit beyond the current situation. The malware authors do.

It also scans for Mac malware.

ie, not viruses. ClamAV's original intent was Linux e-mail servers and while it may have morphed into more, it's existence is not the proof of Mac viruses.
---
Eiffel Tower and Fountain
rasmasyean
Mar 15, 09:49 AM
you think it would be 'pretty cool' to relocate 130 million people to some 'barren area' in a foreign land when there is absolutely no reasons for it?
and you think it would be "practical"????

Obviously, it wouln't be "all at once" and these types of things never happen in one single "foreign land". But history is wrought with many resettling of peoples, the Jews is just one example. This actually happens a lot for "unnatural" disasters like war and stuff.

If this situation blows up more and more, heck, humans haven't even dealt with such a potential disaster outcome before. It's actually purely "unnatural" at it's roots. There isn't any natural deposit of refined radioactive uranium/plutonium/whatever that we've encountered on earth before. This is purely man-made and is not supposed to exist. I mean, what is there to do in such a case? I know GM, Microsoft, Motorola et al may have a field day if the Japanese just disapeared, but hey, there's added value elsewhere that many nations would value in having their human and physical assets close.
---
Paris Photo Eiffel Tower
I thought we decided to ignore everything that barefeats has to say? They are not a reputable source at all, their tests are flawed and they have little metadata at all.... why even bother?
---
Paris, France - Eiffel Tower
Silentwave
Sep 26, 12:20 AM
Why would they change the basic configuration of the Mac Pro? The two Clovertown chips will just appear as high end options as soon as they become available.

Look at the prices. you can get 8 cores (2.33GHz) at the same price that 4 3GHz cores cost you now. My bet is that Woodcrest will see a moderate price drop upon Clovertown's introduction.
---
Eiffel tower in lack and
toddybody
Apr 15, 09:34 AM
I have a couple problems with this approach. There's so much attention brought to this issue of specifically gay bullying that it's hard to see this outside of the framework of identity politics.

Where's the videos and support for fat kids being bullied? Aren't they suicidal, too, or are we saying here that gays have a particular emotional defect and weakness? They're not strong enough to tough this out? Is that the image the gay community wants to promote?

Man, being a fat kid in high school. That was rough. There were a number of cool, popular gay guys in my school. I'm sure they took some crap from some people, but oh how I would have rather been one of them! But hey, I'm still here, I'm still alive.

Bullying is a universal problem that affects just about anyone with some kind of difference others choose to pick on. It seems like everyone is just ignoring all that for this hip, trendy cause.


Ehh...I agree with you that bullying period, causes alot of pain. The only difference is, you can do situps to "fit in"...these kids are who they are. Kinda Apples and Oranges
---
stock photo : The Eiffel Tower
Vulpinemac
Apr 28, 09:47 AM
Almost all of that is due to the iPad. They had around 4% of the global market for computers last year.

Do some research. Globally Apple passed 7% last year.
---
Picture of Eiffel Tower posted
GreenPeace's new agenda: Save the iPods :rolleyes:

Something like that. They probably put pretty much weight on iPod's battery issues together with their sales amount. Waiting for that green-colored "Limited Edition Greenpeace iPod".
---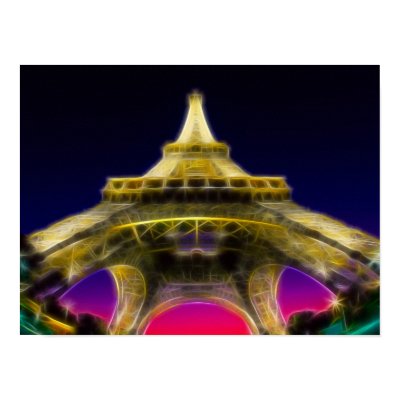 The Eiffel Tower, Paris,
emil.lofman
Aug 29, 12:53 PM
I just gave examples in my post. Groups like this want to stop business and the growth of the American economy. That's their agenda. Why isn't greenpeace over in China or Indian demanding cleaner emissions from their cars/power plants/industry? Ever been to Shanghai? Good luck seeing over 100 feet from the smog. That's on a good day. Those two countries are killing the environment, but it's all Apple's fault according to GP. Give me a break.

I think you've missed something here. Greenpeace did not, infact, state that Apple is solely responsible for killing the environment.

When China and India begins polluting as much as most western countries do per capita, that's when we're in trouble.

I would guess the industries in India and China are exporting quite a lot of goods to the western world, which makes us morally responsible. To make a real bad analogy, a prostitute with no customers is not a prositute.

Greenpeace probably doesn't have much of a chance to raise awareness on environmental issues in either China, a country were there is no freedom of speech, or India, were a large part of the population is preoccupied with being really, really poor and therefore has no time to spare for macrumors.

You seem really intelligent by the way - you'll probably do great in high school.
---
Paris, France. Black and white
firestarter
Mar 13, 03:49 PM
One word.

Battery.

That's fine for soaking up occasional peak demand (I linked to 'vehicle to grid' techology a few posts back), but not providing energy for a full night... unless you have a link that says otherwise?
---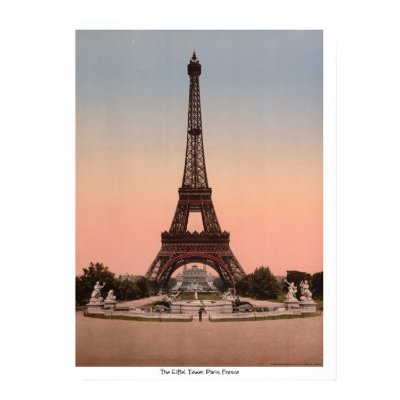 The Eiffel Tower, Paris,
tigress666
Apr 9, 01:38 AM
You summed it up beautifully. You're not a gamer. You're what is called a time passer, which are what 99 percent of IOS games are, mind numbing time killers. That's fine. As long as Apple does not come in to the gaming market and starts trying to strong arm third party big names all is good.

Wait, why is FFII and FFIII more a mind numbing time killer over any other game (I am getting FFIII either when it goes on a good sale or I finally finish up my other games, whichever comes first)? Or Myst or Riven for that matter (both on my phone, I've beaten Myst but haven't started Riven).

Or Prince of Persia for that matter? Not saying I am a real hard core gamer but not completely casual either (granted not into it as much as I used to be, my last console was my PS2 but honestly, my favorite console was the Playstation). And I will admit I prefer the old style RPGs to new style (I usually don't like reflex games, prefer the more tactics focus of old style RPGs vs how quick can you react of the new style. If I wanted a more live action game I'd buy one. Honestly, the iphone is hte first time I've gotten into the more "live action" games like Prince of Persia and Assassin's Creed. Don't ask me why as I will admit those are the type of games that suffer the most from the lack of physical buttons. But it's still fun regardless).

What I am saying is I'm confused on what you consider not just some petty mind numbing game if you consider everything I listed as one.

Yeah, some of those are good for short burst of time killing (the little puzzle games like Boxed In and Sudoku). And I'll agree a lot of those games more unique to the iphone are ones you usually download, play a bit, and then never touch again (though some are still pretty good that you do keep going back to them too). And after a while they get so old you won't even download them for free (on a bunch of free app lists which end up having a lot of those games and these days I look, go, Oh one of those, and pass them up. Though you do find some true gems amongst those games that do last more than just a short bit).

Honestly, I haven't gotten back into gaming until recently when I've been finding a lot of actual good games and not just good for time killing for the iphone (mostly discovering Gameloft games and when Squaresoft started porting some games over on the iphone. I really want FFVII on my phone and I'd love to see some more jrpgs, if you can't tell, those are my favorites. I like a good story with them though).

(What I'm really hoping is that Square finds the iphone lucrative and we get a lot of stuff from them *grin*. Though I'm finding I really like Gameloft's offerings a lot too and GL really seems to understand how to get things to work best on the iphone despite the lack of buttons and the fact that many of their games they port over would do better with buttons).
---
The Eiffel Tower history
And now France are making $3bn EUR a year from exporting electricity - also probably laughing heartily when they see at the price of oil.

good for them that means finally the EDF can pay back those dozens of billions euro they are in debt
;)

for comparison:
EdF: 150.000 employees: 65 billion revenue, 1 billion profit in 2010
the 2 big german energy companies
RWE: 70.000 employees: 50 billion of revenue, 3 billion of profit
E.ON: 85.000 employees: 92 billion revenue, 5 billion of profit

looking at the competition which focus less on nuclear power plants they are doing actually rather bad
---
Eiffel Tower Paris France
Liquorpuki
Mar 14, 06:04 PM
It would require a multi-tiered approach. We have abundant coal which I believe can be made to burn cleanly although I'm not necessarily advocating that. And none of these sources if they break down (except nuclear) threaten huge geographical areas with basically permanent radioactivity. In case of worst case accidents, it could be plowed under but we'd still have substantial problems. The thing about nuclear power if it was perfect it would be a great power source, but it is far from perfect and the most dangerous.

I think technology has to advance first and we got no choice but to be patient.
- Clean coal and coal capture tech needs to advance so we know what to do with the extracted carbon. Right now it just sits underground, like nuclear waste and we hope it doesn't leak.
- Nuclear waste treatment tech needs to advance so the decay rate of waste can be accelerated, and the amount of waste reduced
- Grid energy storage tech needs to advance so renewables can be integrated into base load and we can phase out fossil fuels and nuclear.
- Smartgrid tech needs to get integrated. For everyone worried about electricity consumption, Smartgrid is an answer.

And the things that are going on in Japan are a result of stupid engineering. The engineers did not design the plant to adequately protect the backup generator switchgear. If they did, there'd be no danger of a meltdown right now. And if what Goto said is correct, there's also an engineering ethics issue involved with the containment vessel not being designed to an appropriate standard. This is an example of why engineering is so damn important. Even with an earthquake or tsunami, this was totally preventable.

The fact remains that most of America's energy problems are caused by conspicuous consumption.

If you're talking about energy consumption, yeah, and that's primarily because of oil. If you're talking about electricity consumption, we're actually not that bad.

And the solution is to shift reliance on oil to reliance on electricity. Which is why electric vehicles are gonna be big in the future.
---
Eiffel Tower, Paris, France.
Big-TDI-Guy
Mar 14, 08:32 PM
Should they have a full-on meltdown, yes there will be fallout detected around the globe - but I doubt the levels will be high enough to cause concern after thousands of miles to disperse.

As for the divine wind bit... To be fair, we did irradiate them first...
---
Eiffel Tower, Paris, France
Merom, Conroe and Woodcrest at equal clock speeds

Merom will underperform a Conroe under equal high loads because of thermal constraints (in unmodified systems).

--edit--

Also forgot to point out that Merom top out with 667 MT/s FSB... so several classes of tasks will be slower on a Merom then equally clocked Conroe.
---
Eiffel Tower in lack and
Cromulent
Mar 26, 08:10 AM
Are you serious? That's a horrible thing to say. They should deprive themselves of sex because your 2000 year old book says so? That's crap. God made them born that way, for what? Just to torture them for their whole lives?

I'm not condoning the belief but priests are expected to do it, so why not gay people? Logically I imagine from a Catholic perspective it makes sense. My sister and brother in law both being Catholic gives me a bit of an insight into this topic and both are rather progressive.
---
the Eiffel Tower, Paris,
From Apple's response:

"We have also completely eliminated CRT monitors, which contain lead, from our product line"

Yeah, it was done to help environment :D .
---
the Eiffel Tower, Paris,
Darn, I am sooooo mad right now. NO LTE iPhone this year! I have to put up with HTC Thunderbolt for a year till iPhone 6. So what tha hell will iPhone 5 have besides dual core? Here is what I think we will get.
1.) A5 dual core (they won't mention speed cuz it will be underclocked)
2.) 8MP (if it fits in Galaxy S II it will fit in iPhone 5) + 1080p Video Recording
3.) HD Facetime (720p, same camera as iPod Touch rear camera) I am really betting this will happen because they put 720p cameras on MBP and promoted as HD Face Time.
4.) NFC Chip (if there is one company that can introduce a new standard, it's Apple)

That's it. You won't see 1gb ram, because you don't need it. Not on iOS, multitasking is very memory efficient. No LTE, as confirmed by this article. Screen size will remain the same, and it will come out June. Why isn't there a leak? Well because iPhone 5 will look identical to iPhone 4. I bet even workers who are assembling it can't tell the difference.
---
Eiffel Tower, Paris, France
That's pretty much the definition of a fad.

No, that's nothing more than a shared characteristic of a "fad" and an established product.

Of course, if you consider the iPod a fad, then there's not a lot more to discuss. The iPod led to the iPod Touch, which is the foundation of the iPhone, which others then set about trying to copy.

So, we're looking at a decade-long fad that turned the industry on its head, completely changed the way we consume and acquire music - changing the face of the music industry itself, and which led to the next generation of mobile devices. This fad also continues to sell, though in lower numbers, because the other identical fad includes phone functionality and accordingly sells in record numbers each quarter.

Some fad. Most companies would trade their established products in order to get in on some of these mysterious "long-term" fads that change the face of consumer tech. Would you like it better if we call them "ultra fads" or "super fads"? :confused:
---
Longey Nowze
May 5, 08:25 PM
I don't think it's an iPhone problem, I live outside the US and I have never had a dropped call. I have also used the iPhone in various countries including the US in Boston to be exact and I experienced no problems.

My husband has been an AT&T user for over a decade. He never experienced dropped calls until we started dating and he was talking to me (I'm on an iPhone, he is not). We often get disconnected 2-4 times per hour as we talk during our commutes home. We have different shifts, but take the same routes home and we get dropped no matter whether I'm stationary and he's moving, vice versa, or if we're both moving. This also happens when we're on business trips - both stationary - him at home, me in a hotel - and we will get disconnected. The recurring motif has been the iPhone. When I talk with others who have AT&T but no iPhone, they only get disconnected when they are talking w/ someone who has an iPhone. The worst issue is when I am communicating w/ someone iPhone to iPhone.

IF this wasn't the iPhone and otherwise so awesome, I would have switched a long time ago... and frankly, I'm still contemplating going to another phone when my contract is up - because the dropped calls are so aggravating.

Coworkers of mine that have switched from Blackberry on AT&T to iPhone have reported an inordinant number of disconnected calls since switching to the iPhone, even though it's the same carrier, same phone number and same physical location of use.

My "assumption" is that the iPhone software is making some errant call to the tower intermittently (whether too high/low power request or other issue) at which point, the tower drops the call.

While my experience with disconnects are sometimes random, there are some places that either I or my husband will be travelling by, when we will experience a disconnect - a place where he never gets disconnected while speaking to others w/o iPhones... places I never got disconnected before having an iPhone, either.

This may not be just an AT&T issue. It could be when you are a certain distance from a tower (lower power or significantly higher power?) and/or the phone is experiencing a push of data, that the interrupt happens.

This has largely been the elephant in the living room that AT&T and Apple has been ignoring. I have not only not seen an improvement, I've seen the situation get worse over time - whether this has to do w/ an increase of iPhone use faster than the towers can keep up, OR problems w/ iPhone OS updates or a combination of both - who knows. They need to fix this already.
---
Hey, I watch the Food Network! Iron Chef rocks and Rachael Ray is a kitchen fox! Are those on the iTS?

-Clive

Raytard is not a "Kitchen Fox". For that, just watch Giada.
---
To quote one of your articles:
Notice the part about it being used to test a wide variety of fuels and machinery? Also the fuel temperature instabilities? That's what caused the Cs-137 and Sr-90 contamination, as noted above. A reactor that's properly designed (with properly fabricated fuel) won't have the disadvantages of a test reactor, and shouldn't have that contamination. I'm not saying it's perfect now, but controlling those instabilities shouldn't be an issue, especially in light of salt or liquid fuel possibilities. Furthermore, what about MSR? It's not a pebble bed; it's molten. That itself should even out the fuel temperature instabilities a little, just the liquid fuel based system.

You raise a very valid point about Thorium, however I think one instance of a test reactor hardly justifies dinging the entire concept because the initial reactor wasn't designed well (see the cracked bottom of the AVR...), but rather it serves as a basis for future designs. Also, what about India planning to use thorium? They're not approaching this with guesswork-- there's clear advantages to using it over uranium. Differences in opinion I guess, but hey, to each his own.

EDIT: Also, I know my initial wording was a little fuzzy; what I meant to say was PBR with uranium, and MSR with thorium-- at least for now.

the second link actually is the "power-delivered-to-the-grid" 300 mw powerplant ... not an testing reactor
in reality creating the pebbles and preventing the pebbles from cracking was also highly difficult (and costly)... the production facility for them was afaik also involved in some radioactive leakages

i have nothing against further testing out reactor types or different fuels if it means finding safer and more efficient ways for nuclear power plants but the combination peddle reactor + thorium has been neither been safe nor economical (especially the pebble part)

also two general problems about the thorium fuel cycle:
- it actually needs to the requirement of having a full scale fuel recyling facility which so far few countries posess, of which all were in involved in major radioactive leakages and exactly none are operating economically
- Nulcear non profileration contract issues: the 'cycle' involves stuff like plutonium and uranium usable for nuclear weapons being produced or used: not exactly something the world needs more

perhaps a safer thorium reactor can be constructed but using it in actually power production is still problematic
perhaps MSR can solve the problems but that technology has yet to prove it's full scale usability especially if the high temperatures can be handled or if they have a massive impact on reliability on large scale reactors
it might take decades to develop such a large scale reactor at which point cost has to come into play wether it is useful to invest dozens of (taxpayer) billions into such a project

i'm just saying that sometimes governmental money might perhaps better be spent elsewhere
---
It is this quote right here that separates the fan from the fanboi.

win
---